Jehovah Jireh – the Lord provides!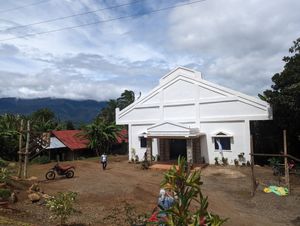 Jehovah Jireh – the Lord provides!
Hear from TWR Canada Director Jason Brown on his recent travels to the Philippines and India and the beauty in partnership that he witnessed.
In January, TWR Canada President Dan Reese travelled to the Philippines and India with Jason Brown, our director of ministry initiatives and engagement. Last week, you heard from Dan, on his experiences here and in West Africa. This week, Jason reflects on his experience in the Philippines.
---
My first international missions experience was in university over 20 years ago when I travelled to the Philippines to serve at an orphanage and a church for six weeks. At Jireh Home, aptly named for their faithful dependence on the Lord's provision, I was able to see first-hand some of the challenges the orphanage's indigenous leadership faced. I also learned more about what it meant to be a missionary, as I was able to work with several missionaries during my time there. It was a pivotal period of time for me, as my career path and mindset began shifting to the non-profit sector, and what ultimately landed me at TWR Canada when I finished university.
So, it was a joy to be able to return to the Philippines in my role with TWR to meet with local church leaders and hear how their denomination has grown because of Discipleship Essentials.
In 2016, the Christian and Missionary Alliance Church of the Philippines (CAMACOP) had recently elected Dr. Eduardo Cajes as president and Bishop. One of his immediate mandates to the denomination was to increase the strength of the Church through discipleship. CAMACOP was experienced at planting churches, with close to 2,500 churches dotted across many of the country's 7,100 islands. However, Bishop Cajes recognized that many of these churches were weak in discipleship and he wanted to address this problem.
It was around that time that Dr. Joy Tira, a pastor and diaspora ministry mobilizer, and a Filipino-Canadian himself, introduced Discipleship Essentials ministry leader McDaniel Phillips to CAMACOP. In a clear case of God's providence and timing, McDaniel was able to share about Discipleship Essentials and ultimately lead a training session for some of the denomination's top leaders, pastors and church planters to help them develop personal discipleship strategies. When Dan and I met with him last month, Bishop Cajes recalled this as God providing the right resources at the right time to start a movement. Jehovah Jireh - the Lord provides!
From there, the ministry took on a life of its own, as CAMACOP assigned Dr. Elena Caperig as the denomination's champion for Discipleship Essentials. Elena recently reported that over 8,500 small groups across the Philippines are strategically using DE and related resources from TWR Canada to teach believers and train leaders. They have also seen growth from church planting activities, and the number of churches in the denomination has now grown to 3,397!
Dan and I had the privilege of spending several days with Elena and her husband, Dr. Joel Caperig, CAMACOP's director of church ministries.
Elena had arranged for us to visit a tribal church nearly 5,000 feet up the mountains, at the foot of Mt. Apo. We arrived there on a Thursday morning after a long winding drive that made us feel like we were driving in circles, to be greeted by this community of subsistence farmers and their families. They had gathered to welcome us and to launch the next set of DE lessons for their church.
In 2018, this church started using Discipleship Essentials with four groups, led by the pastor and his wife in the smaller building in the photo above. Recently, they began worshipping in the new church building that was required to accommodate the growth they had experienced (the building on the right in the featured photo). When Dan and I visited the church, they had increased to 19 small groups with over 200 members (some members pictured below). They have intentional groups for women, men, youth and children! Because of the sacrificial giving of these farmers and their families, the church was built with no loans or debt. The pastor attributed this to the spiritual growth that occurred as a result of Discipleship Essentials. Jehovah Jireh - the Lord provides!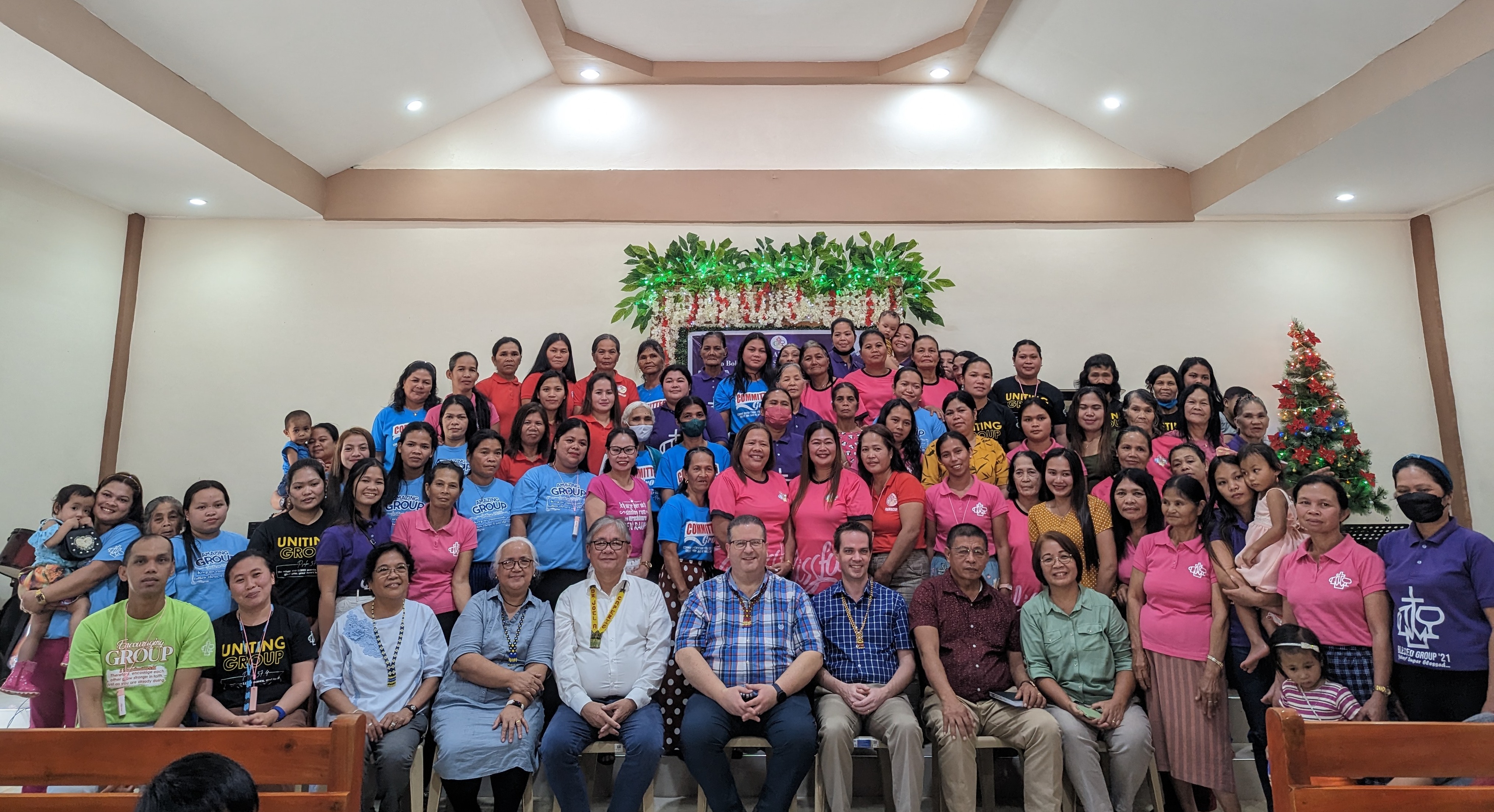 The following day, we had lunch with CAMACOP's senior leadership to acknowledge what God has done through 7 years of ministry partnership, and to talk about how TWR Canada can continue to partner, even as CAMACOP takes full financial ownership of the local ministry. A key component of TWR Canada's agreement with CAMACOP has been that ongoing operational funding would not be long-term, as the movement needs to be locally sustained to be considered effective and successful. Bishop Cajes shared that Discipleship Essentials has become so deeply integrated within the denomination that they have committed to covering the operational needs that TWR Canada's assistance was covering. Jehovah Jireh - the Lord provides!
On the third day, we travelled several hours to join approximately 100 women's ministry and men's ministry leaders in the South Mindanao District. The 256 churches in this district already have more than 1,100 small groups, but they are trusting God to help them integrate DE into their small group ministry for more effective spiritual growth while also doubling the number of groups by the end of 2023!
Reaching this goal requires both faith and action. Pastor Aldrin is responsible for this work, and he's up to the task. And we believe in Jehovah Jireh - the Lord who will provide!
Thank you for your prayers and financial gifts that make these stories possible. Please pray for TWR Canada's Church partners like CAMACOP. TWR Canada's mission is to partner with the Church to make disciples, and it's a blessing to be able to see and confirm first-hand that God is helping us fulfil this. Please continue to pray for CAMACOP and for the many other Church partners that they represent.
--
Thanks for joining us over the past two weeks as we have heard from TWR Canada President Dan Reese and Director of Ministry Initiatives and Engagement Jason Brown about their experiences seeing the global ministry in person. We pray this has been an encouragement to you! To hear more about God's faithfulness, we invite you to join us this Saturday, March 4, at 2 pm ET to celebrate TWR Canada's 50th anniversary. To learn more and register for our virtual and in-person hymn sing, please visit our website. See you there!