Wounds Cleansed in Christ's Name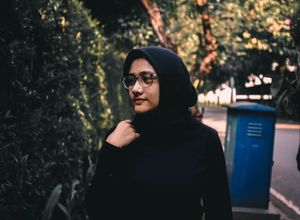 Wounds Cleansed in Christ's Name
Read the story of Yasmin, a young woman living in the Persian-speaking world who experienced a life-changing spiritual cleanse from her wounds through prayer and a message on the radio. During a time of intense desperation, Yasmin and her roommate were met by believers who presented the hope of Christ's healing power, moving them from fear to faith!
Through the story of Yasmin we see how God opens doors for hearts to receive the hopeful message of his Word and experience healing in him. Yasmin, who, after losing both her parents in a car accident and desperately seeking a job to support herself, found peace and security living in God's love. After knocking on doors and seeking medical help for a friend's bullet wound obtained at a protest, Yasmin experienced a life-changing spiritual cleanse from her own wounds through prayer and a message on the radio. We hope you are encouraged by this story, in which God moved Yasmin from fear to faith!
"Many years of my life have passed in solitude and fear. Now that I'm searching for a job in this big city, I'm more afraid of loneliness. I'm such a timid girl, but in recent months, it's like I was running away from myself, always in the streets following people in alleys and streets chanting slogans ('Women, life, freedom!'), as if I was looking for my own freedom from myself.
"My roommate, Essie, came with me a few times. One night, a bullet came from nowhere and hit her leg. She fell to the ground, bleeding from her leg. I wasn't sure what to do. I pushed her into an alleyway, where all the people were running away, and the police were getting closer. While near a house, I knocked on its door several times, but no one answered. Someone at another home opened their door and we were greeted by a man who asked us to enter their house. The man, Saman, and his wife, Mandana, worked together to bandage my friend's wounds. They called a friend of theirs who is a doctor who came in the middle of the night and took out the bullet that was left in Essie's leg and gave her a painkiller.
"My friend and I spent the night there, and the couple asked me for permission to pray for Essie. It was very strange to me because they didn't look like the religious people who pray and fast and so on. I said 'Okay,' then Mandana asked if I wanted to pray with them. I said 'I don't know.' She said 'It's okay; just stay with us and listen.' Their words sank into my being, sentences that I had never heard before: heavenly Father, my Lord Jesus, Lord of health, Holy Spirit... It was a strange atmosphere; I had a strange feeling of peace and safety. I reflected on their prayers and this peace until morning.
"I woke up to the sound of the radio. Essie was fine, but walking was very difficult for her. I was inspired by the radio program during breakfast, but I didn't know it was a Christian radio station. It was also unusual for me to pray again for breakfast. I asked Saman and Mandana how they became Christians. It was very interesting for me to hear the story of their conversion to faith. They gave me a small Bible and asked me to read it and ask any questions. They downloaded the Radio Voice of Gospel app on my phone and gave me the website URL.
"I spent the whole day listening to the radio and reading the Bible as if this was my only refuge. I had become friends with Saman and Mandana and one day I told them that I want to become a Christian. I have felt like I'm not alone since I got to know Christ, and my fear has disappeared. I realized that God loves me, looks after me, is with me, and doesn't leave me alone.
"Today, by the grace of God, Saman and Mandana, and your programs, I am God's daughter and I live with him every day in love. The difficulties in my life have not decreased, but I have new strength and power. I don't feel alone, and I know that God has great plans for me."
Praise God for how he uses his people to help bandage the wounded and present the hope of Christ's healing power!

*All names have been changed for security reasons.