Making God's Name Known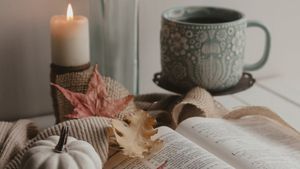 Making God's Name Known
Read how your partnership with us is making God's name known across the world!
"And you will say in that day: 'Give thanks to the Lord, call upon his name, make known his deeds among the peoples, proclaim that his name is exalted. Sing praises to the Lord, for he has done gloriously; let this be made known in all the earth.'" (Isaiah 12:4-5, ESV)
As we reflect on Thanksgiving this week, we are singing praises for all that God has done for us and through the ministry of TWR Canada. We want to share some of the ways in which your support has enabled us to share the good news of Christ with the world, through radio programs such as God's Unique Book in Sri Lanka and Bible Stories Alive in Kenya, and through radio home groups in Bangladesh.
A listener of God's Unique Book in Sri Lanka recently shared the following: "I'm a Buddhist. I used to work as a sales assistant; however, during the COVID-19 pandemic I lost my job. I became mentally disturbed but listening to this program made me feel relaxed. The program was very impressive. I desire to know more about Christianity, and I called you to know more about this faith."
Our team on the ground referred this caller to their counselling ministry for support. This is just one way in which we see God speaking to the hearts and in the language of those being reached with the gospel through the ministry of TWR. God is at work through his caring body of believers, which includes you and your generous donations and prayers. We are so grateful to share the impact that your support has across the globe!
A radio home group leader in Bangladesh recently shared: "At the follow-up meeting last week, I watched a video clip. The video's main theme was sanctification. My heart was touched by the lesson. Every Christian life requires sanctification, and we need God's blessings and the power of the Holy Spirit to be sanctified. I realized after watching this video that I need to be sanctified every day. I believe God is with me and that with his help, I will be able to live a holy life."
As Isaiah 12 mentions, we are called to proclaim God's holiness, exalting him above us, which is exactly what this radio home group leader is doing. Through your support, we are training leaders to continue their faith journey so they can spiritually nurture and equip others!
Every month we hear testimonies from children in Kenya who are eager to tune in to Bible Stories Alive. Despite facing poverty that affects education and overall quality of life, these children are vibrant and regular listeners of the program. We praise God that TWR Canada President Dan Reese was able to visit the children at Kakuma refugee camp earlier in the year and see the children share songs, poems and Bible verses live on air as part of the program. Here are some recent responses from children showing just how much they appreciate and look forward to Bible Stories Alive:
"The Bible stories are inspiring; they have taught me to love Jesus more and more."
"Every Saturday l learn something new and that makes me remember Bible characters well."
Parents, too, let us know how much they learn from Bible Stories Alive: "I am a parent who is always blessed to participate and listen to the Bible Stories Alive program that airs on Saturdays. God Bless SIFA FM for nurturing our kids through teaching and preaching the Word of God."
Whether young or old, and no matter where we are in our faith journey, God speaks to us and through us, and for that we are grateful. Thank you for enabling us to speak hope to people of all ages through media content, training, and technology. Together, we are making God's name known all over the world. Would you join us in giving thanks to the Lord for his glorious deeds?
To learn more about the impact your donations have, click here!