Meet Tony Tira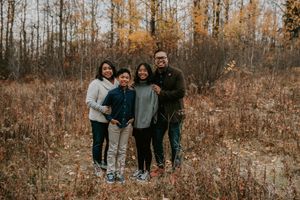 Meet Tony Tira
As our Discipleship Essentials ministry continues to grow and spark spiritual movements around the world, we desire to expand our global partnerships. Read more about our new DE Partnership Development Director, Tony Tira, who will be spearheading these initiatives!
For nearly a decade, Discipleship Essentials has been used to spark spiritual movements around the world. Currently available online in 15 languages, there are over 28,000 small groups using DE globally, and since the start of 2023, people in more than 100 countries have accessed the material on TWR360! Our desire is to partner with and equip others to be effective disciple-makers. We have seen this happen across the Middle East and North Africa in partnership with Together Network and across the Philippines with the Christian and Missionary Alliance Churches of the Philippines. As we look to expand our global partnerships, today, we want to introduce you to our new DE Partnership Development Director, Tony Tira.
Tony is married to Zen, and they, along with their two children, Sophie and Bishop are second- and third-generation Filipino-Canadians and native Albertans living in Central Edmonton. Tony is the Lead Pastor at Supper Club Edmonton, a church they planted during the COVID-19 pandemic. In their free time, Tony and his family enjoy playing board games (Tony's favourite is Monopoly!), watching the Edmonton Oilers and eating good food.
Alongside his new role with TWR Canada, Tony will continue part-time as a pastor at Supper Club. Started in 2021, Supper Club grew out of a burden to minister in an area with a tremendous need for the gospel – Central Edmonton. This area of the city is home to approximately 120,000 people (forming a rich cultural and social-economic diversity), five universities and the provincial legislature, but very few churches. Not only that, but studies show that approximately 1 in 3 of the population are skeptical to engage in religion and enter a traditional church building. Supper Club desires to provide a warm, inviting place for people to gather to "break bread, give thanks, and do it again." This is their motto – to fellowship around the Lord's Table, continually give thanks as reflected in Jesus' ministry, and equip others to go out and do the same in their communities and contexts.
Tony's heart for equipping others to bridge the gaps in our world is seen through both his pastoring at Supper Club and in his new role as DE Partnership Development Director at TWR Canada. In his own words, Tony shares that he will be "meeting people, hearing their stories, sharing how Jesus is calling us to discipleship and how we can partner in that, and then seeing that realized in partners' unique contexts."
As Tony settles into his new role, he is excited for the stories that will come. He shares that we live in a very story-driven world, and yet it can be so easy to forget the story of God and how his love for humanity and his work in the world continues today. Tony is excited to both witness and be a part of God's work in the world in many global contexts.
When asked what excites him about Discipleship Essentials, Tony notes that what excites him is also a challenge: DE is vast, rich and deep! He likens it to a choose-your-own-adventure book, where you decide the path you take through the story. DE is similar in that someone doesn't need to start at the very first lesson and work through the list in order. Rather, you can choose the lessons which are most relevant to where you are at in your spiritual journey at that moment.
DE allows for an individualized path for discipleship, but the challenge is, where do you begin? Tony notes that this is not a question specific to DE, but to discipleship in general. DE provides an opportunity for a personalized discipleship pathway, and Tony is excited to come alongside our current and future partners to see the cycle of discipleship continue and spiritual movements initiated all around the world.
Join us in welcoming Tony, and please pray for him as he learns his new role!