"Graduation is not the end, but a new beginning!"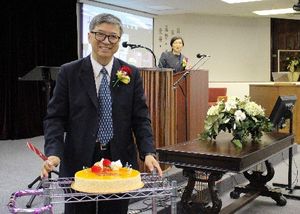 "Graduation is not the end, but a new beginning!"
Read more about SOTA's recent graduation ceremony and how it has encouraged others to resume and join the program!
Graduating after hours of studying and testing of knowledge through assignments and exams deserves celebration. While some of us can remember standing on a stage surrounded by fellow classmates, with loved ones in the crowd commemorating our accomplishments, graduation ceremonies over the last couple of years have looked a little different. Many students, parents and teachers across the globe have experienced limited forms of graduation, with students adapting to celebrating their achievements on a screen. This has especially been the case for many of our SOTA students in China where persisting COVID-19 and religious restrictions remain a hindrance to their studies. Yet God has provided the technology to learn, hold meetings and maintain connections online.

Proverbs 19:20-21 enlightens us to "Listen to advice and accept instruction, that you may gain wisdom in the future. Many are the plans in the mind of a man, but it is the purpose of the Lord that will stand" (ESV). Beyond our plans and idealized expectations, there is an even greater reward in the steadfastness of the Lord and heeding the Bible's instruction. As you read on, may you join us in celebrating the growth of SOTA and the accomplishments of its students!

Recently SOTA celebrated its 10th anniversary and held its annual bachelor's degree graduation ceremony. Praise God that over 30 on-leave students were encouraged and resumed their studies as a result of this ceremony! Chinese Ministry Director Ruth has also noticed an increase in the number of people inquiring about the program. The number of students signing up for the recent Bible Study fellowship and the "Cultivating a harmonious culture of the church" course have also doubled. We are encouraged to see that churches and students were so motivated by this ceremony. The hard work of SOTA instructors and students is producing lasting fruit!

One student shared the following testimony: "With the graduation of SOTA, I was ordained by the church and was sent out as a missionary. William often says to the graduates: 'Graduation is not the end, but a new beginning!' Yes, I will start a new page in my ministry. Thanks to SOTA for providing a comprehensive theological education and for equipping me. Without studying SOTA, my life would not be changed, and I would not be able to serve God effectively."
Another student demonstrates wisdom gained by listening to and accepting instruction: "In this fellowship, I not only learned the method of Bible study but also saw the modeling of the teacher. He does what the Bible teaches, exercises patience and care for the students, and influences our lives with his life. Thank you, teacher, for your hard work and help. I hope that I will become a faithful servant who can teach others one day."

We thank God for using SOTA to minister to these students through what the Bible teaches and for the opportunities we have to further his kingdom through relevant courses and accessible technology.
Ruth recently met with Canadian Baptist Ministry missionaries and hosted a meeting to introduce SOTA. We believe SOTA can strengthen Chinese churches not only in China, but around the world, by equipping these pastors and church leaders. We have already received three applications! One of the applicants has been pastoring for over 20 years and hopes to further equip herself. However, due to family and ministry needs, she has not been able to do so. As the SOTA framework is easily adaptable, pastors like her can continue their ministries and study at the same time.
It is humbling to see so many students committed to God's Word and service. God is changing students from the inside out and equipping them to lead and disciple. As regulations and strict lockdowns hopefully loosen in China, please pray that the work of the team and students will continue to produce lasting fruit.

If you'd like to support the efforts of the SOTA team, you can do so here. Your support and prayers encourage students as they take what they learn from their studies into the world!