Calling and Commitment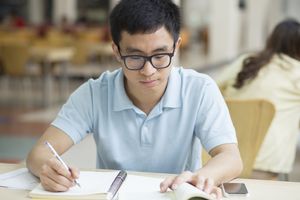 Calling and Commitment
Fellowship gatherings for SOTA students continue to equip and strengthen the Chinese church. Read more to hear from students on how the fellowships are producing abundant fruit in their ministries.
FSOTA (Seminary on the Air) is a 3-4-year seminary program for Chinese believers that provides biblical training and equips them for church leadership and discipleship. Throughout their studies and after graduation, students are further equipped through fellowship gatherings. These meetings focus on different topics, such as pastoral, preaching and expository Bible study fellowships, all of which further cement learned knowledge, as well as exercise the necessary skills to become church leaders and pastors. Read on to learn how SOTA students are called and committed to growing the Church through their studies!

One student recently shared: "In this fellowship, I not only learned the method of Bible study, but also saw the modeling of the teacher. He does what the Bible teaches: he is patient and caring for the students and influences our lives with his life. Thank you, teacher, for your hard work and help. I hope that I will become a faithful servant who can teach others one day."
Through the lessons, modeling of the teacher and practice, students gain encouragement, confidence and transferable skills. Students have the opportunity to practice their skills in the fellowships through teaching and are provided with comments and feedback. Through this process, students are further equipped to confidently lead their churches and disciple believers.

Other students share how their preaching has improved since joining the preaching fellowship: "Even though there's a lot of pressure when I prepare the sermon, preach it, and listen to teachers and other students' critiques, that's how we grow. I'm motivated to grow because we're not the only ones spending time writing and rewriting our sermons; our teacher is also taking his time to read and comment on our scripts. Our teacher is accompanying us on the way."
Another student in the preaching fellowship shares, "In these two years, the preaching fellowship changed my thinking and understanding. I understand now that the pulpit is not a place to expound my own theories and philosophies. When one stands on the pulpit, one is charged with preaching God's Word."
As we rejoice in the fruit produced through further training, we reflect on Psalm 34:11-14, which is an instruction, an invitation, a call for each one of us to commit: "Come, O children, listen to me; I will teach you the fear of the LORD. What man is there who desires life and loves many days, that he may see good? Keep your tongue from evil and your lips from speaking deceit. Turn away from evil and do good; seek peace and pursue it" (ESV). We praise God for the preaching practice provided through fellowships, as it instills in SOTA students their commitment to serve God as they are called, just as we are called right where we are.

Fellowships are just one way in which we're equipping and strengthening the Chinese church! To learn more and to partner with us, visit our website!