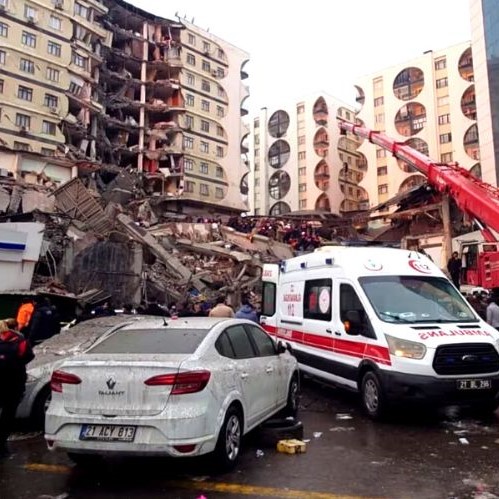 The pictures and news video from the earthquake disaster in Türkiye (formerly known as Turkey) and Syria are heart-wrenching – buildings flattened, severely injured people being pulled from the rubble, family and onlookers in tears. Our ministry friends based in Türkiye are already rushing to see how they can come to the aid of the hard-hit areas, and we realize that faithful TWR supporters around the world will be seeking ways to help as well.
In response to the recent devastating earthquakes, TWR will focus first on its strength: using Bible-based media programming to support people who are struggling with emotional and spiritual needs as they cope with loss of family members, destruction of homes and disruption of daily life. TWR staff will continue producing encouraging biblical programs designed to minister to desperate listeners and provide hope amid their seemingly hopeless situation.
Will you please prayerfully consider joining with TWR to minister the gospel of Jesus Christ to hurting people in Türkiye and Syria?