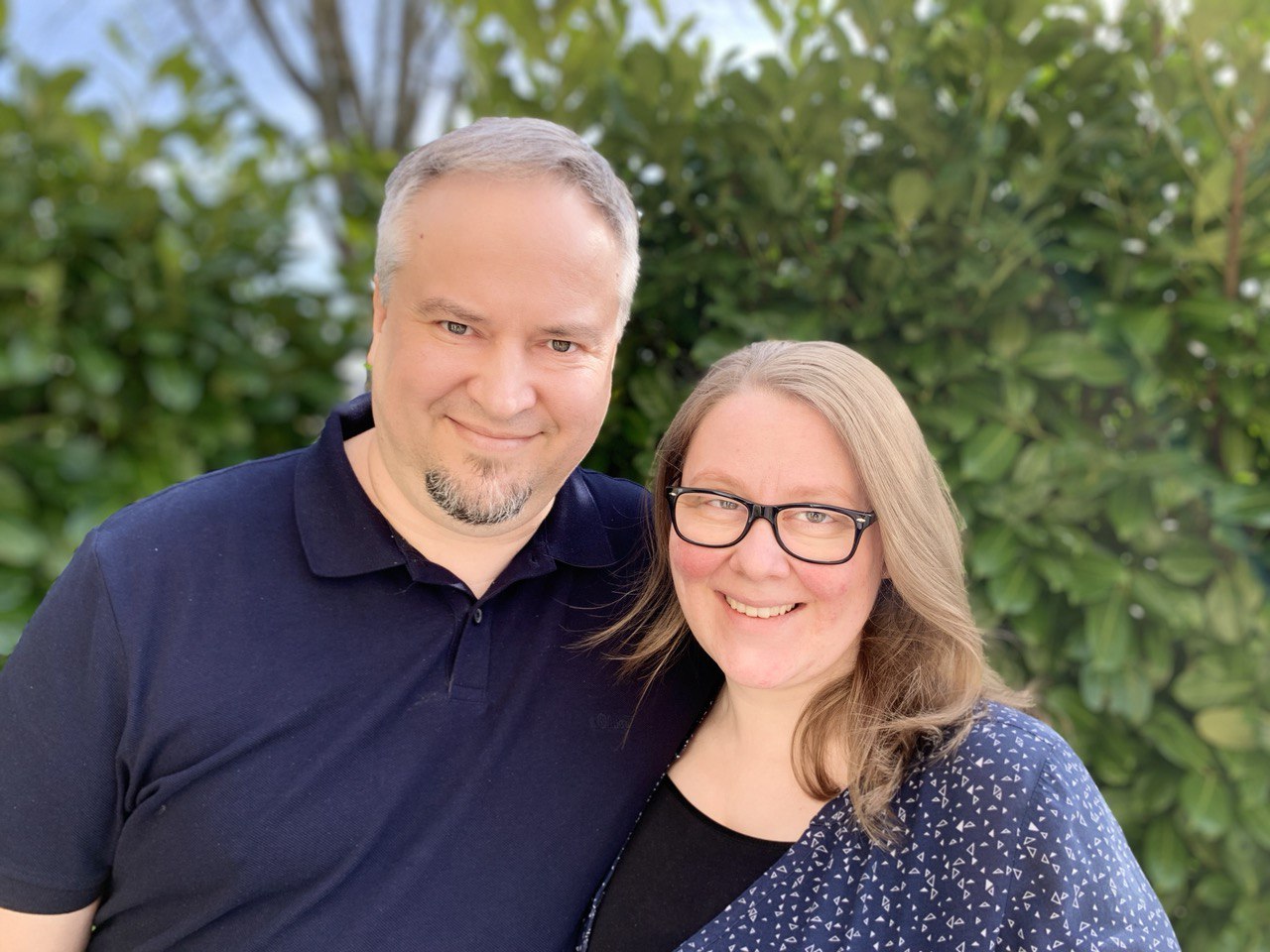 Mark and Maggy Pallant serve on the island of Bonaire where Mark is the site engineer for TWR.
Mark was born in Oshawa, Ontario, Canada as the second child of four to two loving parents. He was shown to Christ at an early age and made the decision to ask Jesus to lead his life at the age of 5. Mark was introduced to the ministry of TWR during a missions conference week at his church when a TWR missionary from Bonaire explained his role in radio ministry to reach listeners for Christ. Mark was still in high school at the time but was excited to find that, with further education and experience, he could serve in missions using his technical interests and abilities.
After he graduated from DeVry University with a BSc in electronics engineering technology, Mark worked in the electronics industry in British Columbia and then moved with his wife to Montana in 2003. He continued to work in electronics manufacturing and managed a test department and designed electronic testing interfaces for new projects while keeping old designs sustainable with changing supplies of components.
Mark's vision to serve with TWR was renewed when, after the passing of his wife, he sought the Lord for guidance not wanting to make any hasty decisions about anything. During devotions, he was reminded very clearly of his direction starting out almost 20 years earlier. He applied to TWR at the end of spring 2019 for full time work as a missionary and was appointed to be the site engineer with TWR Bonaire. During his training and ministry partnership development, he prayed for his own ability to serve as a single man and trusted God and His calling that whatever happened, God would provide all that was needed. God answered with another single missionary named Margarethe, a German missionary serving in Armenia with IFES, an international student ministry.
Mark began serving in Bonaire in September 2021 and married Margarethe (Maggy) in December. God has blessed them, and they now are both living on Bonaire and are expecting their first child near the beginning of October.
Pray for their immersion in the culture and languages of Bonaire as they gain their footing after a whirlwind year of changes and continue to serve the Lord together. Pray for Mark as he continues in the role of broadcast engineer for TWR Bonaire with growing responsibilities in the global TWR technical team.