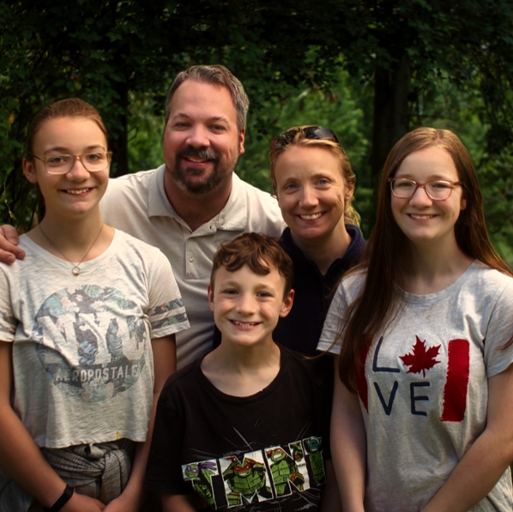 The Dunlops, from High River, Alberta, have a heart for missions and are excited to serve with TWR Canada.
Nathan and Megan Dunlop are missionaries with TWR serving in Johannesburg, South Africa where Nathan is the Multi-Media Specialist and Megan is the Social and Relational Facilitator for the TWR Africa office.
Nathan has a diploma in audio engineering and sound design. One of the highlights of the eight years he has worked out of TWR's Africa Support Centre in Johannesburg, is the opportunity to upgrade the production studio with digital equipment and the ability to produce video content. Nathan has also worked on updating audio techniques and quality to meet secular industry standards. In 2017 he branched off into video production. Although based in Johannesburg, he does work to assist TWR's global offices in Europe, the United States, as well as Canada.
TWR Africa has one of the more sophisticated studios owned by TWR. Production of new videos share the gospel in new ways, to introduce or reinforce the message of Christ using a new media platform that continues to grow in reach and popularity.
Nathan and Megan have three children: Ashlyn, Lindsay and Corwyn.